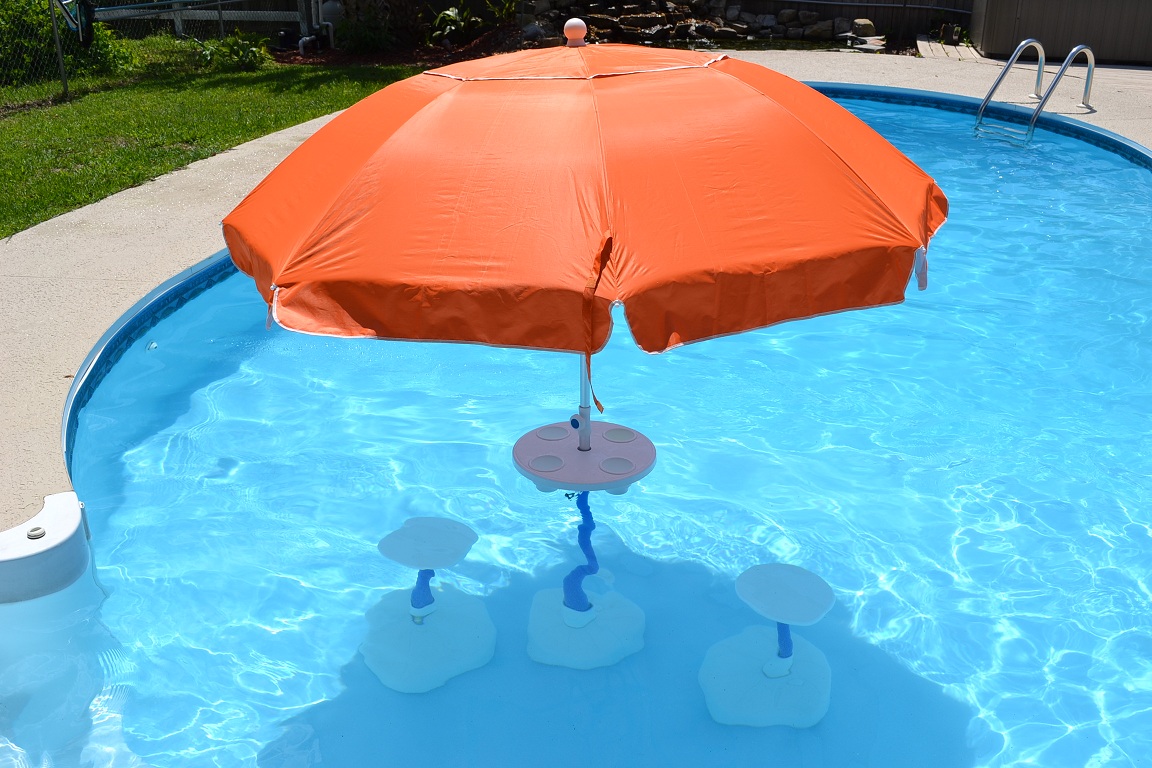 Have you been looking for a swimming pool table the will hold an umbrella and keep you shaded on the hot days? If you have been looking, look no further. The Aqua Party Bar from AugHog Products is and American made swimming pool table that comes with 2 stools. Additional stools are available in sets of two and there is even a led light option that will light up your pool for the night time entertaining.
The Aqua Party Bar sets up easily and can be easily disassembled for easy storage. You can use any 1.25″ pole umbrella or you can purchase one of our umbrellas. Our umbrellas have an aluminum pole so you do not have to worry about rust stains in your pool. The umbrellas have some other great features as well such as SPF 100 rated and vented canopy available in various colors, fiberglass ribs, and twist lock connector for a wide range of height adjustment.
You will love the Aqua Party Bar and enjoy spending more time in your pool this summer.